Browse Lease Specials
We're sorry, we do not currently have any specials published. Please check back soon or contact us for more information.
2022 Outlander ES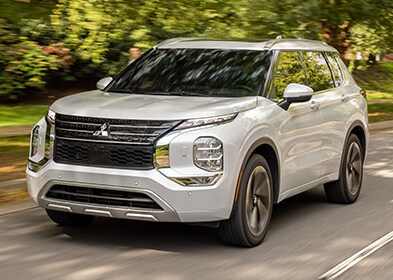 *3.9% APR for 60 months (60 monthly payments of $18.37 per $1,000 financed at 3.9% APR with $0 down payment) Available through Santander Consumer USA, subject to approved credit and insurance. Not all customers will qualify. Price, terms and vehicle availability may vary. This offer may not combine with factory cash rebates. See your See your Gunther Mitsubishi dealer for details. Offer valid from 06/01/2022 through 06/30/2022.
2022 Outlander Sport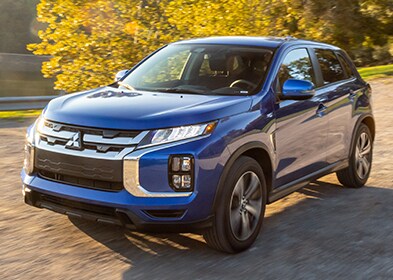 *Mitsubishi Motors is now offering eligible current Mitsubishi, Saturn, Suzuki, Scion, or Isuzu owners a $250 loyalty rebate on 2022 Outlander Sport. Important restrictions and rules apply. See your Gunther Mitsubishi dealer for program details and eligibility requirements. Offer valid from 06/01/2022 through 06/30/2022.
There is always the option to get a Mitsubishi lease on any new Mitsubishi car or SUV. This page is dedicated to our Mitsubishi lease specials. This is where you will find our best Mitsubishi lease deals on vehicles like the Outlander, Eclipse, and more. You may even find a Mitsubishi lease for no money down or 0% APR. So, if you are considering leasing a new Mitsubishi vehicle, you have come to the right place. If you don't see the model you are looking for here, please give our dealership a call. We will do our best to get you the best Mitsubishi lease prices we can offer on whatever model you choose!
The Benefits of a Mitsubishi Lease
When it comes to getting a new vehicle, the choice to purchase long-term or lease is up to the customer. There are pros and cons to both leasing and buying new or used cars. We recommend purchasing a vehicle if you drive a lot of miles, want to customize your vehicle, or have plans to keep the car in your life for a while. Here are the pros of getting a Mitsubishi lease:
Leasing allows you to get a new car every couple of years so that you are always driving with new and exciting specs.
The down payment on our Mitsubishi Eclipse lease prices (or any other model) is usually less than those for purchases.
You simply bring your Mitsubishi vehicle back to us when the contract is up. There is no need to worry about the hassle of selling.
Most long-term damage or repairs that a car needs happen long after the term of a Mitsubishi lease.
If you have any questions about financing vs. leasing, please call or visit us. We will be happy to walk you through the differences.
Frequently Asked Questions About Mitsubishi Lease Deals
How much is it to lease a Mitsubishi Outlander?
The price of a Mitsubishi Outlander lease can change over time. If the model is brand new, it will likely be more expensive than an iteration that came out a couple of months ago. A dealer also may be running Mitsubishi specials or incentives that can decrease the cost. Contact Gunther Mitsubishi today to get more information on current vehicle specials.
What is the Mitsubishi lease return process?
The lease return process is quite simple. About three months before your lease ends, you will get a notification from the dealership, and they will ask you to get an inspection on your vehicle to check for any major damage or dents. After the inspection, the inspector will let you know if any repairs are needed. You have until the end of the lease contract to get any issues fixed (if there are any). From there, collect your owner's manual, keys, and anything else that came with the vehicle, and bring it back to the dealership. If the inspection goes well, the process should take less than 10 minutes for your final return.
How much does it cost to lease a Mitsubishi Outlander Sport?
Lease terms for the Mitsubishi Outlander Sport vary depending on the length of the lease, among other factors. These deals change throughout the year, but this vehicle is an excellent choice for those looking for an affordable lease.
Get a Mitsubishi Lease Here
Our dealership is a great place to shop if you want excellent prices. Let us know which Mitsubishi vehicle you are looking at, and we will do our best to get you a deal that exceeds your expectations. Make sure to check this page often to see what our current offers are.